Whether it's the first time preparing for Parent's Evening or you're the resident Leslie Knope and are always prepared, may find our tips, advice and resources for your teacher parents evening helpful…
Mixed feelings about parent's evening? We get you. Parents evenings are not something which you train for, during a training year you may probably observe a parents evening and if lucky get to speak at one.
Before Parents' Evening Hits...
Contact some parents in advance. 
Consider any child that is struggling, either academically or socially. You shouldn't break this news at parents' evening. Instead, make sure to contact them beforehand to give it time to settle in. You can then use the meeting to talk about the actions and steps to take next together. 
Book appointments early 
Plan your appointment slots ahead of the evening. Check who is coming and work out the best schedule that works for everyone.  
Also, think carefully about whom you work best with. Would you prefer a long evening with more breaks? Or do you want to finish early and go home to cook dinner? It is up to you and how you work/are feeling! 
Get your marking out of the way
Make sure you have all of your marking up-to-date. Have a think about your workload and don't create any extra work for yourself that week. Try and leave a little earlier and plan a restful weekend.
For tips and techniques on how to make marking easier, click here
Think about the why 
If you are struggling to stay motivated, try and think about why parents' evening for teachers is important. It gives parents… 
An opportunity to know their child is okay

 
An insight into what their child's day is like

 

An understanding of what their child is learning

 

A clear understanding of how their child has progressed

 

A clear understanding of the ways in which they can support their child

 

The opportunity to express concern or get reassurance and guidance from you

 
The opportunity to get to know you! You are a massive, important part of their child's life, so they might want to learn more about you.

 

A feeling of how you see their child

 
This can remind you that parents' evening isn't an opportunity to be judged. Lots of parents are nervous and unsettled too! Ultimately, you all just want the best for the children in your class. 
Have a timer nearby
It is not ideal when a meeting overruns. Having a clock visible is useful, so parents know when the meeting should finish. A timer could work even better. You might feel the need to apologise first, but remind the parents that it's so important other caregivers are not left waiting.
Surviving Your Parents' Evening
Formalities 
Parents will be at times nervous about meeting you, as you are to them! Their children will have told them about your lessons (good or bad). Parents will already have a picture of what you will be like from these conversations. First impressions count, stand and shake their hand, arrange an extra chair if extra siblings arrive and make them feel at ease straight away by introducing yourself with your first name. 
What do they want to hear? 
They want to know their child is getting on and if they are making progress. Make sure you are fully prepared and write notes on the name sheets if needed is it is not a student you know well.  
Who starts? 
So there is not an awkward silence if the young person has arrived as well, start with them. Ask how they are getting on? Are they enjoying the subject? Do they have any concerns? Students tend to be braver with parents and carers with them, and you quite often find out a lot of "hidden" information.  
Take it to the parents! 
Once the student has had their say, ask the parents if they have any specific questions. After this, sum up what you know about their child. There are 5 types of parents that arrive and sit in front of you… 
The – I want to get out of here before the "rush" parent

 
They have no questions. In fact, they know their child is going to get a glowing report, they are here because they feel they have to and to give their child a bit of a boost. 

 
Let me just read the last report parent

 
The parent has no questions but feels they should ask something and will get a copy of the last report to read. They will decide upon a question after reading it. 

 
The prepared list in a notebook parent

 
You know you have your hands full when this happens. A list of questions to test your knowledge of their child and what you have sent home in the form of reports.

 
I have no idea who you are – parent

 
This parent has often appeared solo without their child and keeps looking at their bit of paper to remind themselves of your name and what subject they teach. They will spend half the time asking questions about the teacher that are meant to see next.

 
The teacher-parent that wants to know about progress!

 
You always know when you have a teacher sitting in front of you, they either tell you straight away, have their staff ID around their neck or ask about the levels of progress or throw in other education buzzwords. It feels as if they are scouting out the school.

 
Don't bother with books 
You may think that bringing student books in to show parents their work will be beneficial. However, unless there is a very specific reason for this (good or bad) we would suggest that this is unnecessary as it does not really add to the conversation. 
Get an assessment done in time 
Mainly linked to the above tip, make sure, when possible, to have some relevant and up-to-date assessment data you can talk about. This can help answer the question you may get asked the most, "What do they have to do better?"/ "how can they improve". Make sure to pass on a target or goal that your student can work towards, (promoting a growth mindset) this can be either academic or personal. This shows that you know the students and ultimately care about their education and progression. 
"What can we do at home?" 
Another question you may get asked a lot. So be prepared. Bring with you a printout of relevant revision websites such as bite size etc. And log on details for the school and online textbooks. This will always go down a treat and is a real winner! 
"What do they need to revise?" 
Again, a question that will probably be heard a lot for older years within parents' evenings, so again, bring a list of topics to hand to the parents and also retrieval practice questions (and answers) they can use to test their children.  
Parents' Evening is Over - Now What?
After parents' evening, you are probably full of adrenaline and are exhausted, too! Here are some tips for what you can do afterwards to make the most of your evening and avoid teacher burnout.
Write down your notes
Jot down your follow-up tasks before you leave school. You have spent the last few hours being incredibly focused. But once you switch off, it will be hard to retain everything you have talked about.
By writing things down, you can keep a track of your to-do list. It also means you can let go of everything in your mind and switch off for a while. 
Get support from SLT 
If any meeting was challenging or made you feel unsettled, speak to a senior leader or the child's previous teacher.  
Being able to offload and talk through everything will help you realise that the issue isn't with you. You'll be able to understand that some people handle their emotions differently. 
Leave hostility behind
Let any hostility or negativity leave with the people who brought it into the room. It doesn't have to stay with you, and it was not your fault. Remember that you are doing the best you can!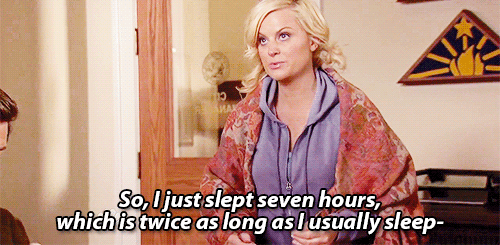 Afterwards, go home and have a relaxing evening. This could involve something that you enjoy like a hobby or for some proper relaxation we recommend a bath, book and some good comfort food. Allow yourself a night off to be refreshed and ready to start a new day. 
Think about the Positives
If you have had a tricky evening, write down positive feedback and keep it in a notebook. It is easy to dwell on the negatives without thinking about what went well. It is important to dwell on the negatives too. But do this before you leave work and write down an action point to solve it! It's a thought for work, not for home.  
You might want to think about a meeting that you were nervous about that was surprisingly positive. Or a meeting that was challenging at first but ended with the parents feeling reassured. Parents' evening for teachers can feel daunting for both parents and teachers. Parents often feel a lack of control when their children are at school and rely on you to support them. 
Parents' evening is your opportunity to reassure them and remind caregivers that you're there to take their concerns seriously. But it's also a moment when you can bond with parents and all feel proud of the children in your class.